DAY 12 - 21ST JANUARY 2018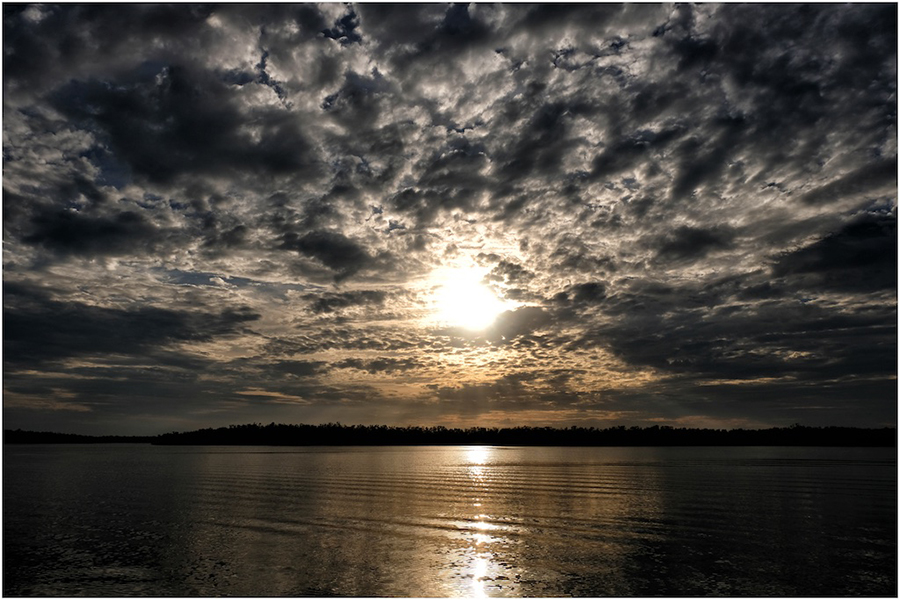 At the Seaside
22/01/2018
A little story Charles told us yesterday that I had forgotten about. If you expect this to end well skip this paragraph! He was telling us about the talons of an osprey and how they have three at the front and one at the back. When they swoop down to catch a fish they turn one of their front talons around to the back to scoop it up. The back and front then sort of clamp together solid so they do not drop a wriggling fish (like velcro). Bearing this in mind Charles had been fishing and landed a huge tarpon which had the feet of an osprey with the talons locked into it and right around it. He surmised that the fish had been caught by the osprey but was so big that the osprey could not lift it up, but could not drop it. It was pulled under the water and presumably drowned. He thinks the tarpon dragged the body of the osprey around until it rotted, leaving the talons in place. He said, considering its experience, it looked pretty healthy, and he put it back to fight again another day. So the predator does not always win, and perhaps the fish has 9 lives!

Today we left the Everglades and headed north. The sun is hot (in the 80s) and everything is right with the world. We stopped in at Naples for a compulsory visit to Tommy Bahamas. For those of you who do not know it is a very posh men's store, which always smells beautifully of silk!

On to Sanibel. We have been here before and are staying at the same hotel, The West Wind Inn, which has been renovated beautifully and is right on the beach. When you check in they give you a bag for your shells as this is the shell capital of the world (or so they say). They even give you a tide timetable also, so you can be out there collecting shells at low tide, which is 9.30 tonight by the way. We may catch the next one tomorrow morning. I remember being here before and going down early in the morning to find the beach absolutely covered with conch shells, but all alive! You are not allowed to take live shells from the beach, and with the smell I do not think you would want to, but the sight is extraordinary. I wonder if it will be the same.